The VEX API links your business to the best retail content
Access to a rich and growing retail network with a single integration.
Looking for great retail content with one connection?
The VEX API opens the door to a range of great retail content covering all sectors from high end fashion and apparel through to homewares, DIY, Sport, Holidays and entertainment. We've taken the hard-work out of establishing individual Gift Card API connections with each individual retailer and created a growing network of superb retail content. Speak with our retail team today to find out how to integrate once with the VEX Digital Gift Card API.
With over 100 Digital products to choose from, the VEX API allows you to send the eGift Card directly to your recipients either via VEX Rewards or your own systems.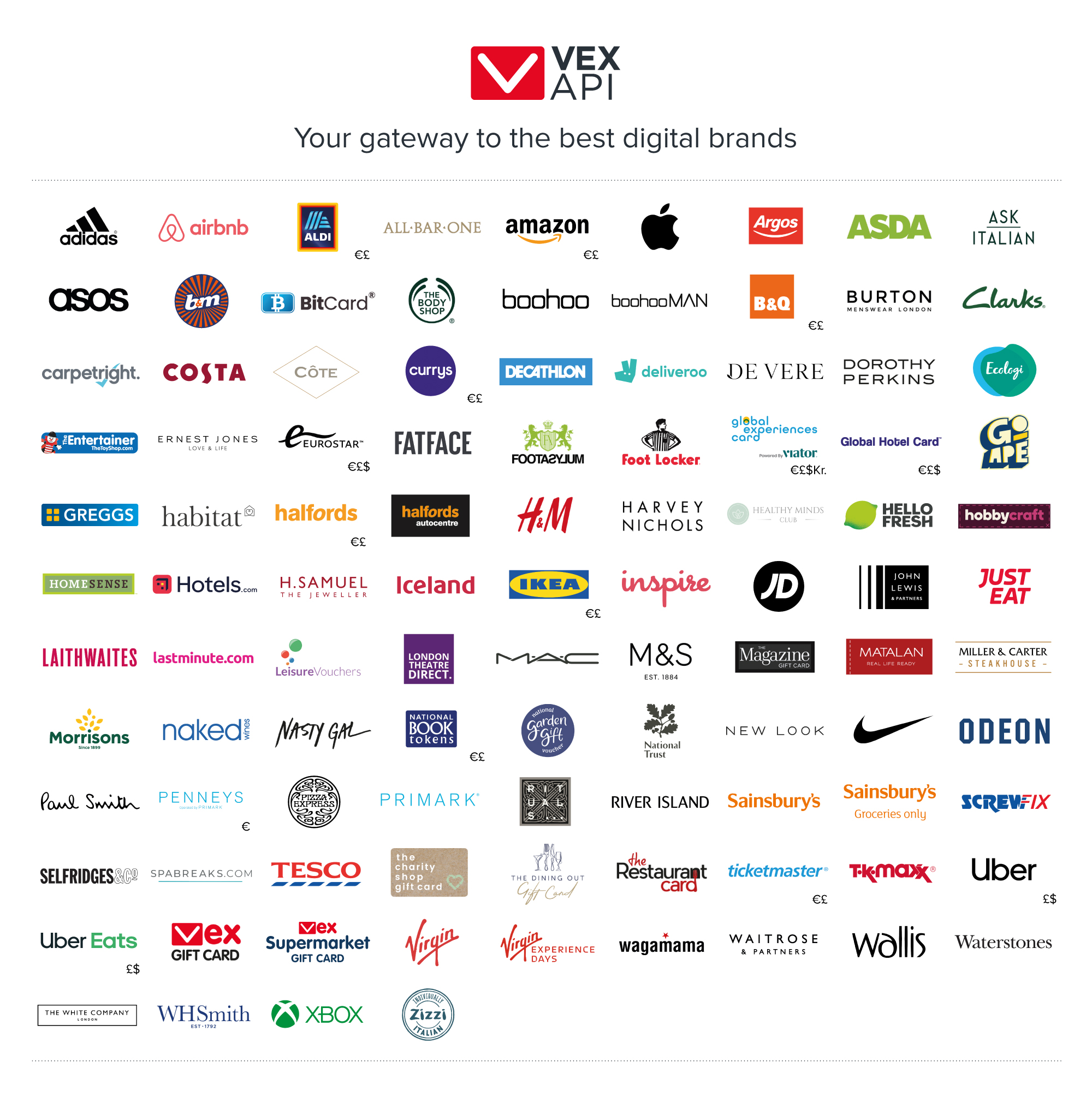 Get in touch to explore a solution. Call 0371 664 2300 or contact us here