Food, Clothes and Life's Essentials
Help address the Cost of Living with the VEX Supermarket Gift Card, redeemable for all major UK supermarkets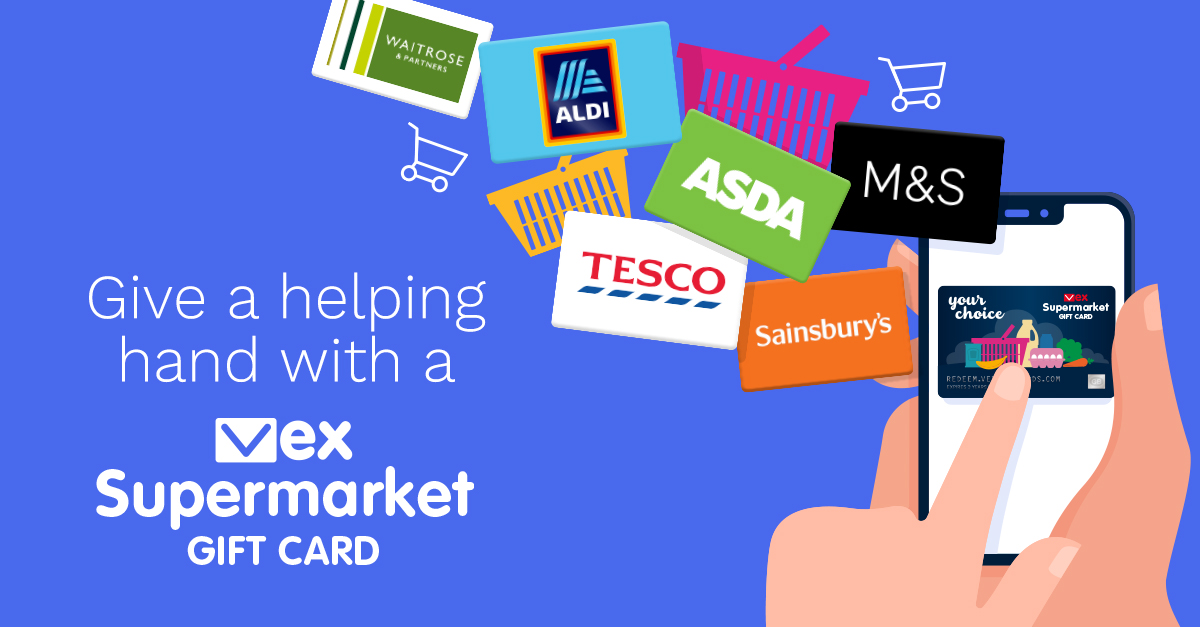 A simple way to offer a little helping hand to your staff
Rising inflation means everyday prices are noticeably higher, putting pressure on household incomes and pressure on your staff.
The VEX Supermarket Gift Card can be exchanged for e-Gifts and physical gift cards covering every major supermarket brand. Your recipient gets a welcome boost whilst continuing to shop at their favourite store. Available in multiple formats this product is the ideal way to assist your staff in a positive and targeted way.
VEX Supermarket Gift Cards How they work
Speak with our friendly sales team about using VEX Supermarket Gift Cards in your business. We can tailor-make packages including personalised packaging using your logo and message. This product can be delivered in e-Gift format direct to one or many recipients via email or SMS. Or in physical gift card format via post to UK addresses.
Once received, recipients use the unique details on each code to access the redemption site online. Any one of the listed supermarket gift cards can be selected. Alternatively a combination of supermarkets can be chosen. Codes can be part-spent or topped up using a debit or credit card. For convenience VEX Supermarket Gift Cards can also be stored in Apple or Google Wallets. Selected digital vouchers are delivered instantly. These are delivered in a 'live' state ready to shop instore. Physical vouchers take 2-3 days to arrive.
Recipients have up to 3 years to use their VEX Supermarket Gift Cards. Once exchanged, each individual supermarket has its own expiry date with a minimum of one year.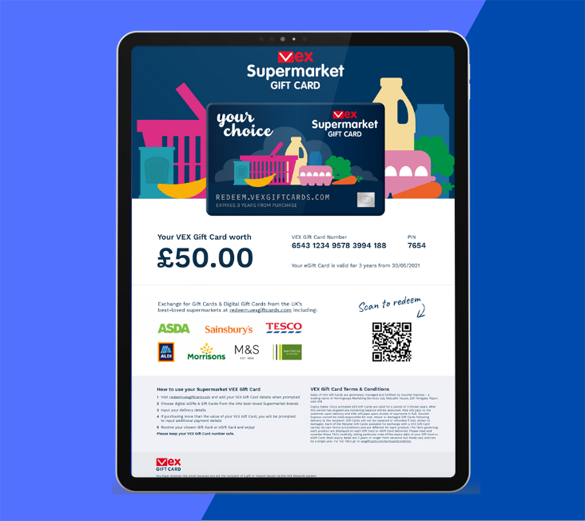 Get in touch to explore a solution. Call 0371 664 2300 or contact us here