A multi-choice Gift Card for gifting, incentives, sales & loyalty
Like giving cash – take the guess-work out of your corporate gifting. The VEX Gift Card is the ideal gift for every interest, every passion and everyone
One Gift, Many Choices
The VEX Gift Card is the ultimate gift of choice, exchangeable for hundreds of retail gift cards and eGifts covering the UK and ROI and key international markets.
The VEX Gift Card takes the guesswork out of corporate gifting and lets your recipient choose exactly what they want.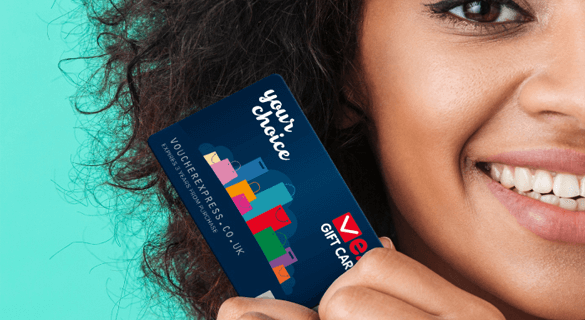 I couldn't be happier with the service from Voucher Express – everything arrived in time for Christmas and looks high-quality. The trifold envelope option even has instructions on how to use the card. It was good to be able to talk to someone at VEX rather than do everything online. I'm not usually a fan of giving vouchers, but the VEX card can be redeemed with more than 150 businesses and can even be partially redeemed, which is super because our team will be able to choose where they'd like to spend their gift card. Thank you for making the transaction easy. – Simon King, Haith's Birdfood LTD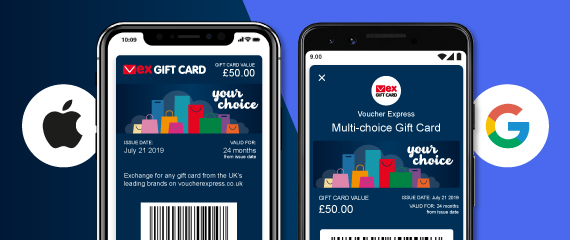 New features further improve this great business product
Now VEX Gift Cards are fully integrated with Apple and Google wallets for storage and instant balance checks. Redeem in full or in part; top-up value with a range of payments; exchange for multiple currencies; spend on both physical and digital retail gift card products.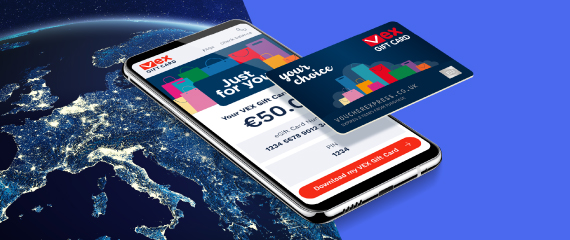 An expanding worldwide portfolio
We're busy adding content from around the world as redemption options for VEX Gift Card holders. Check back soon to explore Retail content from across Europe, Australasia, America, Canada & Mexico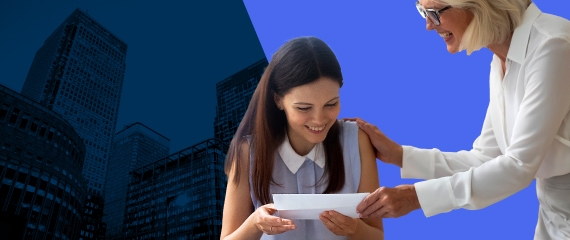 Used by a host of companies and organisations
VEX Gift Cards have proven their worth for a whole range of companies ranging from major blue-chip organisations and brands through to a myriad of SMEs, public sector bodies, charities and trade organisations. Major clients have included: BT, Loreal, Barclays Bank, Santander and Ebay.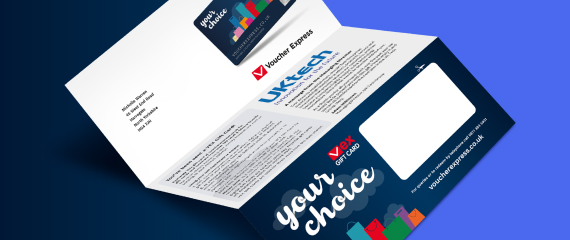 Contact our expert Sales Team for Pricing
Give our friendly sales team a call and ask how VEX Gift Cards can be used in your business. You'll never get a hard sell but they will be able to steer you through the benefits of this versatile product; discuss payments and cover off customisation options.
How to purchase a VEX Gift Card
Buying a VEX Gift Card couldn't be easier. Just contact our dedicated B2B Sales Team today.
Spending it is just as easy too!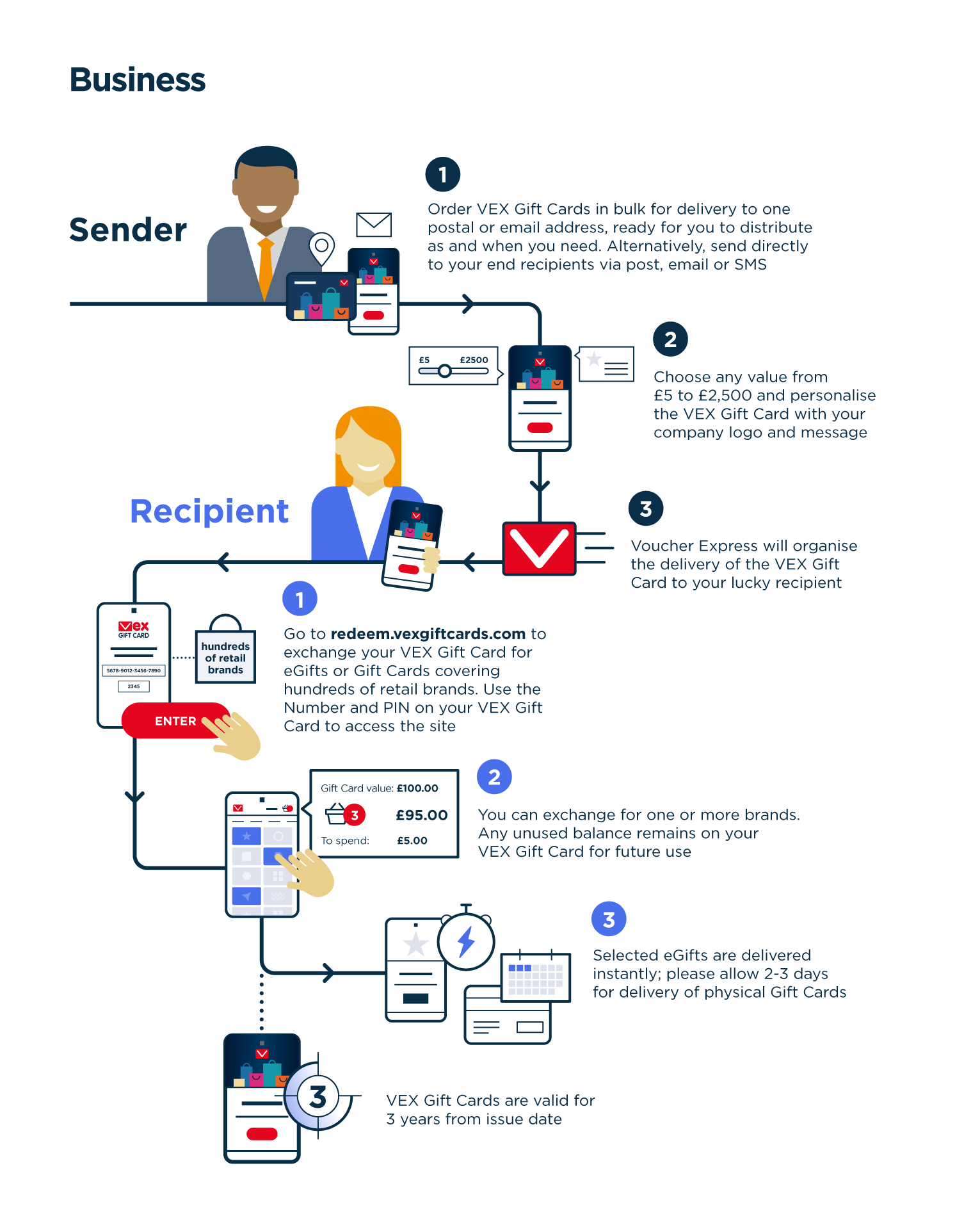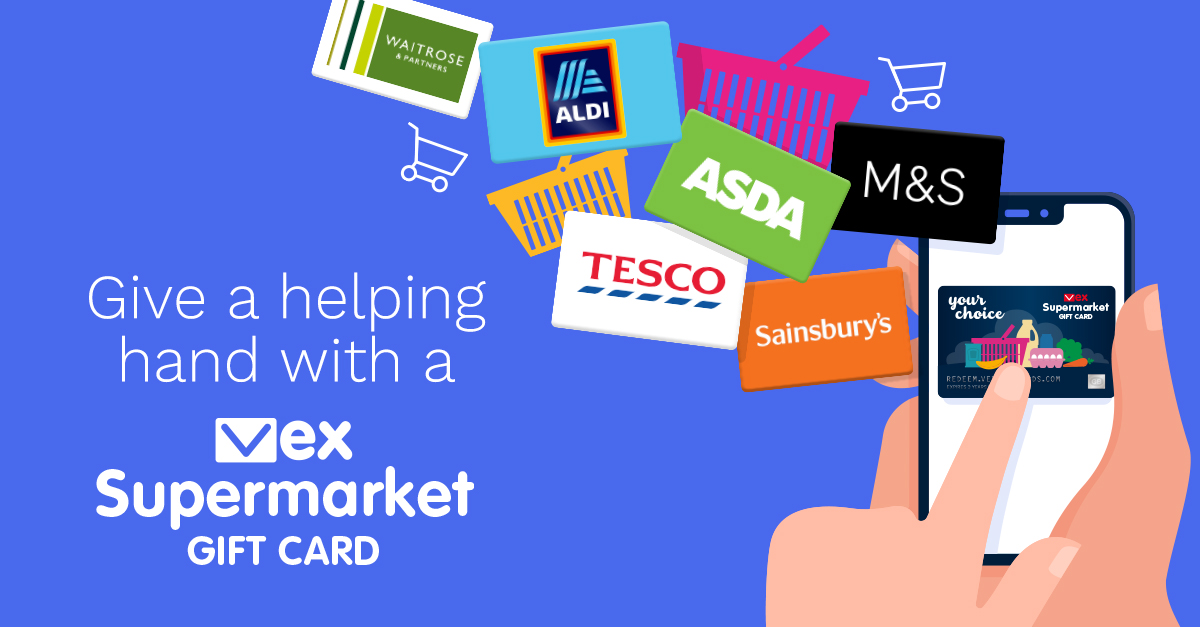 VEX Supermarket Gift Cards
Launched in 2022 to help address the Cost of Living issue, the VEX Supermarket Card allows recipients to choose from one or more mainstream UK supermarket brands for food, clothing and everyday essentials.
Where to redeem your VEX Gift Card
Short explainer video covering the options available to you when redeeming you VEX Gift Card. This video covers the UK version featuring a wide range of well-known British retail brands.
Get in touch to explore a solution. Call 0371 664 2300 or contact us here